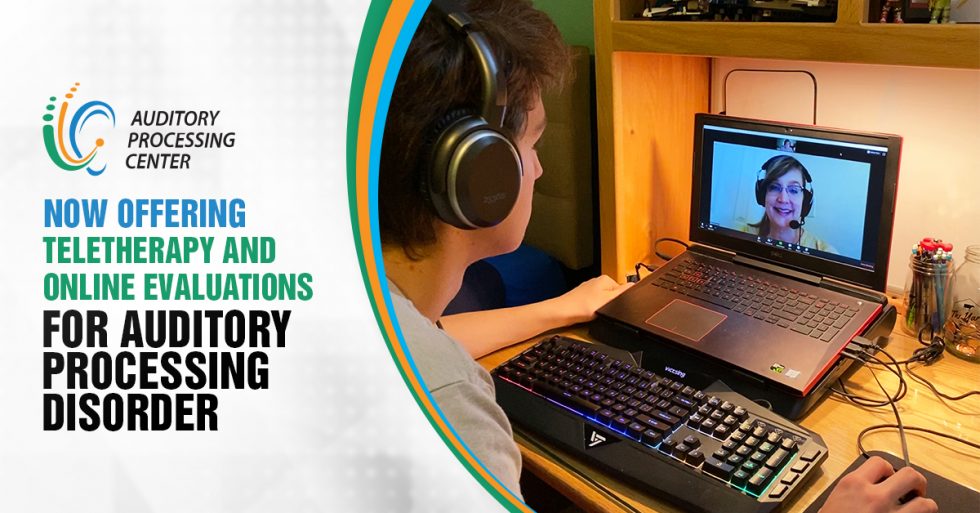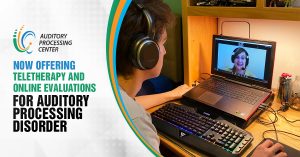 Auditory Processing Center offers both in-clinic auditory processing evaluations and virtual auditory processing evaluations by telepractice. We also offer in-clinic therapy, online therapy, virtual auditory processing services, and one-on-one teletherapy for auditory processing disorder.
Our telepractice audiology services offer real-time face-to-face evaluations and therapy for auditory processing disorder provided in an online format. Virtual auditory processing services enable us to perform evaluations and individualized auditory processing therapy in a convenient way in the comfort of your own home. Individuals receive the same quality services as services delivered in a traditional in-clinic format. We utilize our own secure portal to access our recorded test material in order to preserve the sound quality to obtain an accurate, reliable assessment of auditory processing abilities.
Since there are very few professionals specializing in treatment for auditory processing disorder, teletherapy allows us to provide APD therapy for individuals without access to a specialist in their area. APD treatment through teletherapy is supplemented with specific auditory processing goals to work on at home, apps/software programs, teaching strategies, enrichment activities, language processing activities, and goals for speech-language therapists who may already be working with your child to facilitate listening skill development.
Contact us for more information on our out-of-state telepractice services.